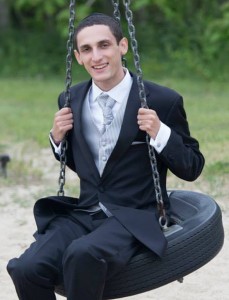 Steven Kreimendahl is currently studying for a Masters in Visual and Digital Media at IE University in Madrid, Spain.
He graduated from the University of Colorado Boulder with a B.A. in Jewish Studies and a B.S. in Journalism: News – Editorial.
Originally from outside of Boston, he currently lives in Madrid with his wife.
As a young entrepreneur Steven wants to be part of making a difference in the world. While he has experience in both the newspaper and Jewish world, his true passion lies within social media, marketing and technology based startups!
If you would like any more information about Steven, please visit the Contact page.